La Tribuna di Lodi CMS Development
This CMS has been developed from scratch for local newspaper La Tribuna di Lodi, that decided to go online only and dismiss their printed version.
No off-the-shelf CMS platforms that contain bloated and unnecessary modules has been used. Created specifically for this project, its lightweight code helps generating pages faster and allowed planned features without relying on workarounds or unpredictable third-party plugins.
An unprecedented visual quality is one of its key features. All the pictures and graphic elements are oversampled, while maintaining their aspect ratio, to take advantage of the higher resolution found in Retina displays, and smartphone screens.
On the back-end side, journalists are greeted with an intuitive WYSIWYG editor, multiple authorization levels, homepage priorities management, as well as an image library system for quick retrieve, that includes auto thumbnail generation, as well as basic editing functions such as crop, resize and rotate.
Full social network integration is achieved through DISQUS comment platform, complete with comment counts for each article, latest comments extracts and most commented article chart. Facebook "Like It" buttons, on-line polls and Twitter feeds complete the experience.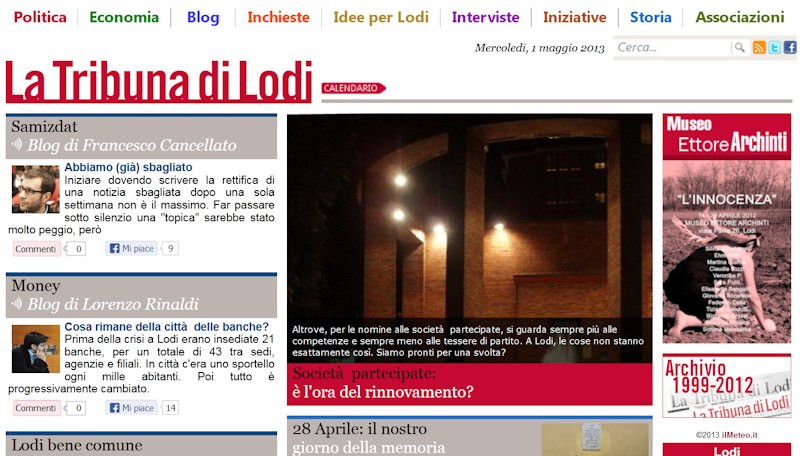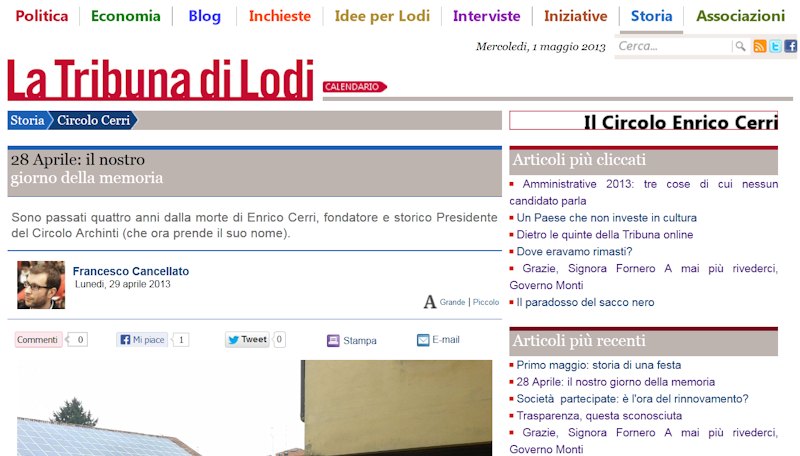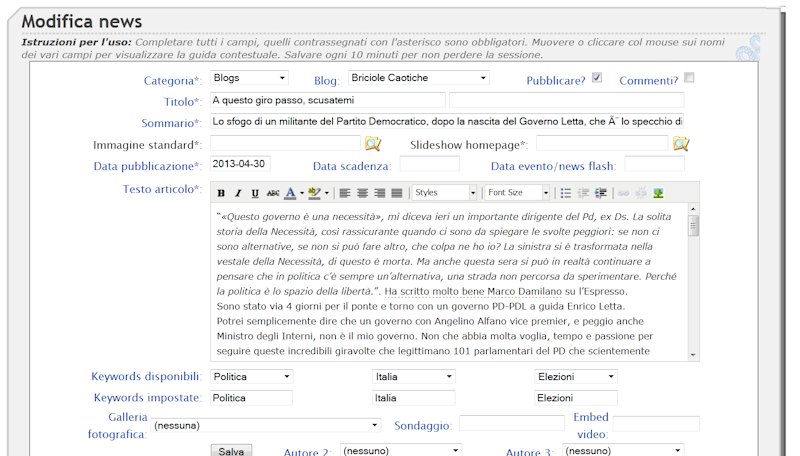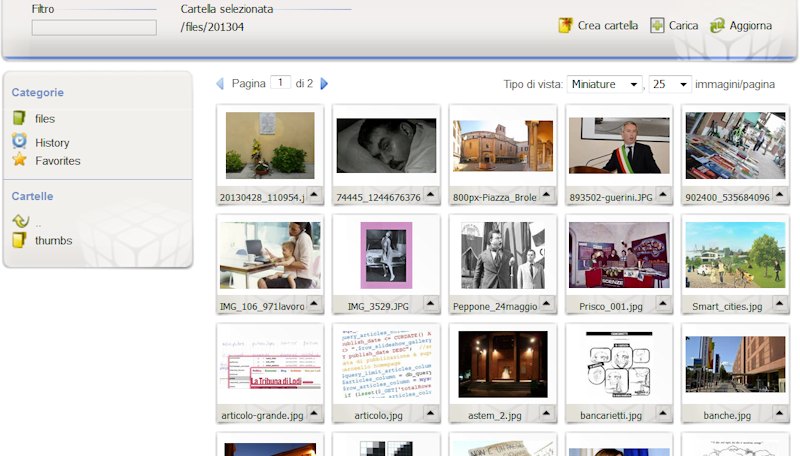 Highlights:

CMS built from scratch
Retina Display support
Automated image thumbnail generation and upload library with crop, resize, rotate functions
Home Page slideshow management
Blog priority management
Social network enabled website with DISQUS, Facebook and Twitter platform integration

Auto-generated charts such as Related articles, Most commented articles, Most clicked articles
Server-side intelligence such as font size change calculated by how many pixels each letter occupies
Javascript-enabled historical newspaper archive
Keep-alive connection method to avoid Control panel session expiration
Multiple authorization levels integrated with content authors management, including delegations
Automated content publishing through publish date and expiration date