Ski School Nordovest
This website, jointly developed with Conte Oggioni Partners, which headed content and graphics, is about a dynamic ski school that put lots of detail on communication with their young members.
A powerful ad-hoc CMS has been written for specific needs of the customer to show the broad range of services and events that frequently happens during the summer and winter seasons.
Schedules, news, ski instructors, races results, sale announcements, links, guestbook comments are easily updated in real-time from the website control panel.
The multimedia sections leverage on a database-driven multiple photo galleries, resized and uploaded automatically through the highly acclaimed Image Uploader java applet.
A reserved area allows a restricted view of announcements and files only for each group, i.e. a ski instructor cannot see content targeted to resellers.
The guestbook has built-in protection for spam and security exploits. A spam verification with questions and answers provides an easy and effective protection without bothering users with CAPTCHAs.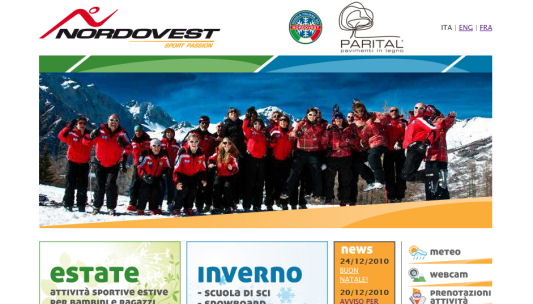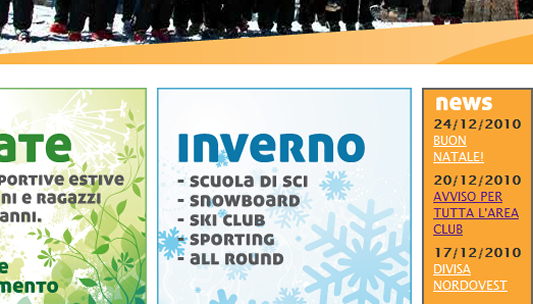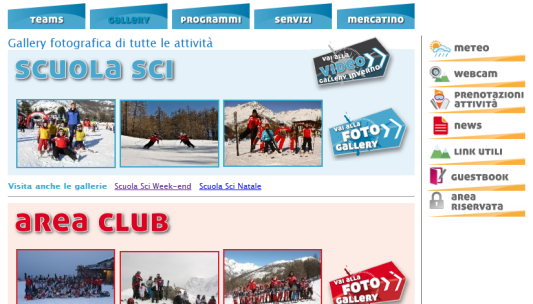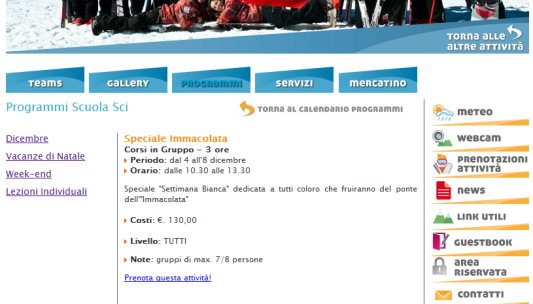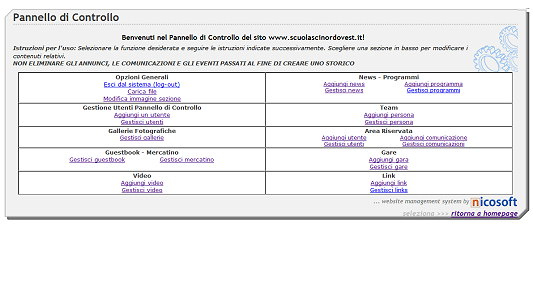 Highlights:

Easy dynamic management for News, Schedules, Photo Galleries, Races, Market, Videos and Links
Guestbook with unobtrusive yet effective spam countermeasures using question-answer verification
Reserved area for delivering content to selected audiences with authentication and group distinction

Quick photo resize and uploade using Image Upload applet as seen in Facebook
YouTube API technology for embedding videos
Advanced schedule and ski races content management with support for unlimited records